Top posting users this month
Most active topic starters
Top posting users this week
Who is online?
In total there is
1
user online :: 0 Registered, 0 Hidden and 1 Guest
None
Most users ever online was
29
on Mon 29 May - 18:54

Well I decided last week when I had a spare hour to just do a minor service on my newly acquired townmate, this never goes quite to plan.....

2 hrs later and the bike has become kit form, everything has been stripped and laid out ready for inspection, I always plan just to ride and tidy up around the edges but it never happens.

So far this is where I am at, new swingarm bolt made (bushes looked new, possibly changed at last m.o.t due to excessive play but did not replace bolt)
Swingarm stripped and shaft drive overhauled and regreased, primed and sprayed.
Shocks polished with autosol and wire wool, came up a treat on the chrome !
All other brackets, wiring, carb, airbox, cleaned and inspected and sprayed if not A1.
Frame and forks will be shotblasted the weekend then etch primed, primed and top coat, hoping to get this done within 2 weeks.
Loads of bits and bobs ordered from jsuttons, brake drum levers, springs, foot rubbers, cables, grommets etc....
other bits ordered are genuine front brake cable, brake shoes, kickstart oil seal, fork linkage set.

Things left to do before the weekend :

oil change on engine, check all valve clearances, may take head and cylinder off and renew piston ? repaint cases.
strip forks ready for shotblasting

Things that need ordering or sourcing are :

new exhaust ( may go with C90 and the 1 bolt mounting option)
headlight has a snapped adjuster on the back, ideally find a good second hand?
chrome rim around headlight is corroded, find a good second hand spare?
handlebar top with indicator mounts, mine are totally shot, I missed the new one on ebay last week !!

wish list:

new rims and spokes, mine are corroded to far, saw a set on ebay for an Fs1e, anyone know if the rims are the same??
decals for sidepanels.

Any help appreciated, will upload pics soon !!



Posts

: 16


Join date

: 2013-09-11



[quote="adygolding"] new exhaust ( may go with C90 and the 1 bolt mounting option)
quote]
Plenty of correct Townmate pattern ones i=on eBay
http://www.ebay.co.uk/sch/i.html?_trksid=p2050890.m570.l1313.TR4.TRC0.A0.XTownmate+exhaust&_nkw=Townmate+exhaust&_sacat=0&_from=R40
Or you could order a genuine one at vast expense from A J Sutton @ £196.09.
Brituro Engineering
http://www.brituro.com/page/products_and_services
list a system for the Townmate part No 180 BES 180 YAMAHA T80 TOWNMATE they are £56.25 each (excluding VAT) with a £10 delivery charge. Very well made in UK & they last well, I have had this one on my bike for some years so it is showing a bit of rust now but still ok.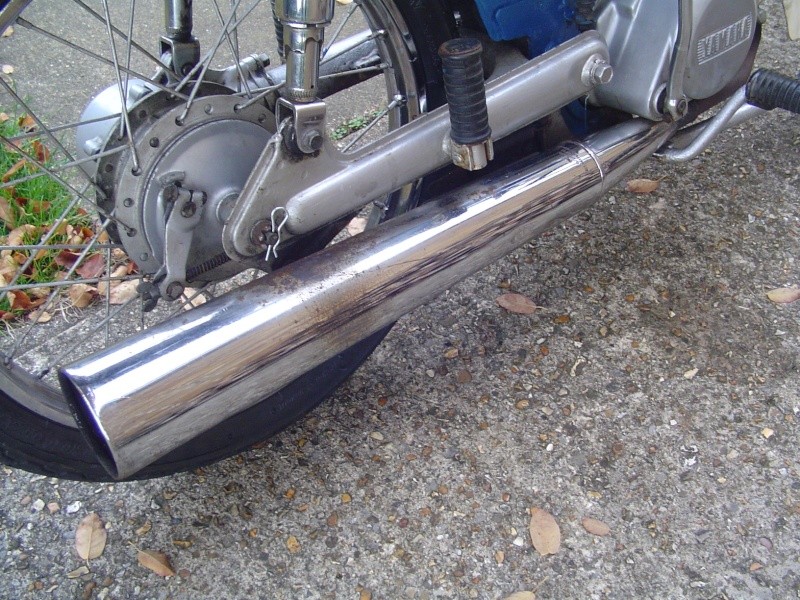 Last edited by JohnW on Wed 9 Oct - 9:25; edited 3 times in total (Reason for editing : price added)



Posts

: 1190


Join date

: 2011-10-29






Posts

: 1190


Join date

: 2011-10-29



This is when I first picked up bike, doesnt look to bad, ran ok but was painted with hammer rite, not good !





Posts

: 16


Join date

: 2013-09-11





Similar topics
---
Permissions in this forum:
You
cannot
reply to topics in this forum